17 tags
"For I know that in me (that is, in my flesh) nothing good dwells" It's unexplainable the joy and peace to know that I can do nothing apart from HIM!!! No need to defend myself! FREEDOM! Jesus said, ""Where I am going you cannot follow Me now, but you shall follow Me afterward." I have followed Him into His death where death and hell cannot touch me. A grain of wheat has...
30 tags
11 tags
Simon Davenport: Feeling Regular? →
simon-davenport: The Spirit of the LORD will come upon you in power, and you will prophesy with them; and you will be changed into a different person. 1 Sam 10:6 If you've ever had the anointing come upon you in a mighty way- it feels like you become a superhero for Jesus! I can't help but think about becoming…
15 tags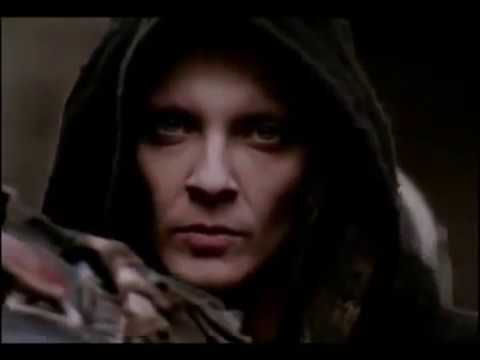 17 tags
Get Ready... He's Coming!!!
And I saw heaven opened, and behold a white horse; and he that sat upon him was called Faithful and True, and in righteousness he doth judge and make war. His eyes were as a flame of fire, and on his head were many crowns; and he had a name written, that no man knew, but he himself. And he was clothed with a vesture dipped in blood: and his name is called The Word of God. Revelation 19:11-13 ...
Rom 6:1-6 What shallowest we say then? Shall we continue in sin, that grace may abound? God forbid. How shall we, that are dead to sin, live any longer therein? Know ye not, that so many of us as were baptized into Jesus Christ were baptized into his death? Therefore we are buried with him by baptism into death: that like as Christ was raised up from the dead by the glory of the Father, even...
16 tags
Watch
He Bought You to Set You Free (Paris Reidhead)
21 tags
The Gospel :D!!! There is Freedom in Christ Jesus!
Romans 1:32 Who knowing the judgment of God, that they which commit such things are worthy of death, not only do the same, but have pleasure in them that do them. 1 John 1:8 If we say that we have no sin, we deceive ourselves, and the truth is not in us. Romans 6:23 For the wages of sin is death; but the gift of God is eternal life through Jesus Christ our Lord. Hebrews 9:27 And as it is...
16 tags
9 tags
9 tags
"Do not love the world or the things in the world. If anyone loves the world, the love of the Father is not in him. For all that is in the world—the lust of the flesh, the lust of the eyes, and the pride of life—is not of the Father but is of the world. And the world is passing away, and the lust of it; but he who does the will of God abides forever." "For what is highly...
"Why do bad things happen to good people? That only happened once, and He..."
– R.C. Sproul (via lavenderwallflower)
13 tags
19 tags
17 tags
The Old and the New Cross
"The new cross is not opposed to the human race; rather, it is a friendly pal and, if understood aright, it is the source of oceans of good clean fun and innocent enjoyment. It lets Adam live without interference. His life motivation is unchanged; he still lives for his own pleasure, only now he takes delight in singing choruses and watching religious movies instead of singing bawdy songs...
25 tags
Crying for Souls
DOES IT BOTHER YOU?!?!? People are dying without Jesus?!? Does it REALLY bother you?!? People are going to hell for ETERNITY… ETERNITY DOESN'T END When is the last time the eternity of millions of spiritually dead people people brought you to tears? When is the last time you watched TV? Played sport? Asked again… does it bother you?!?!? IT DEMANDS AN ANSWER… OK, maybe it...
13 tags
16 tags
""Have you ever wondered what you would do if you were the only man in the..."
21 tags
How Shall We Escape If We Neglect So Great A...
Hell is eternal. You will justly spend eternity there if your life denies the death and resurrection of Jesus Christ. It could begin as early as today or it could tarry for a moment but make no mistake, on that day it will be sudden and FINAL. It will be too late. "You must born again." "For if you live according to the flesh you will die; but if by the Spirit you put to death...
17 tags
14 tags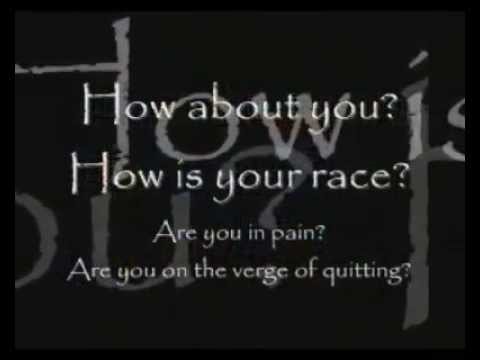 9 tags
30 tags
Romans 1:20 - Without Excuse
"For since the creation of the world His invisible attributes are clearly seen, being understood by the things that are made, even His eternal power and Godhead, so that they are without excuse" (Romans 1:20) "For all have sinned and fall short of the glory of God" (Romans 3:23) "There is none righteous, no, not one" (Romans 3:10) "For the wages of...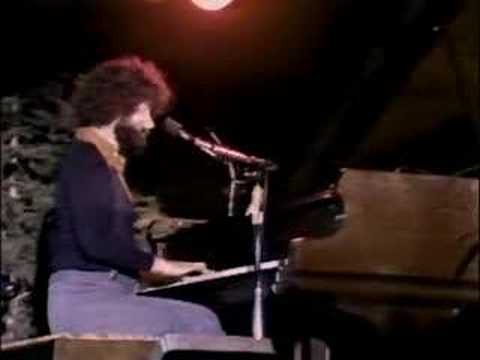 10 tags
9 tags
24 tags
Watch
Thank you Jesus for making a way. I love you Jesus!!!!!!! "Therefore, brothers and sisters, since we have confidence to enter the Most Holy Place by the blood of Jesus, by a new and living way opened for us through the curtain, that is, his body, and since we have a great priest over the house of God, let us draw near to God with a sincere heart and with the full assurance that faith...
10 tags
25 tags
Do you have any questions about the love of God?
Jesus prays to the Father, "This is eternal life, that they may know You, the only true God, and Jesus Christ whom You have sent." If you are searching for something real, answers, questioning things, need help, anything. Please ask.
8 tags
12 tags
"The powers of darkness dread any true exhibition of God. They yawn at the church's militant statements about "taking cities" for Christ, the mega conferences, the emphasis on demonstrations of ostensible "power", and the celebration of charismatic personalities. Only the re-enactment of the humility of God, as exhibited at the cross, terrifies the powers ...
"Scripture is like a lion. Who ever heard of defending a lion? Just turn it..."
– C.H. Spurgeon (via songofmysoul)
12 tags
1 Timothy 4:12-16 - Giving Yourself Entirely (One...
  "Let no one despise your youth, but be an example to the believers in word, in conduct, in love, in spirit, in faith, in purity. Till I come, give attention to reading, to exhortation, to doctrine. Do not neglect the gift that is in you, which was given to you by prophecy with the laying on of the hands of the eldership. Meditate on these things; GIVE YOURSELF ENTIRELY TO...
Forward: Prayer request →
screamintothewind: Okay so I've never done this before so idk how it's supposed to go down. But my best friend's dad is in the hospital. He had surgery on Thursday, and it supposed to be a simple three-hour procedure. But he's still in the hospital. The first operation didn't go well, so they had to go back and…
11 tags
"Verily, verily, I say unto you, Except a...
12 tags
16 tags
16 tags
Isaiah 55:2-3: Food Which Endures to Eternal Life...
"Why do you spend money for what is not bread, And your wages for what does not satisfy?  Listen carefully to Me, and eat what is good, And let your soul delight itself in abundance. Incline your ear, and come to Me. Hear, and your soul shall live;" (Isaiah 55:2-3a) "Do not labor for the food which perishes, but for the food which endures to everlasting life, which the...
little i consumed by U
little i consumed by U                                                     (Song of Solomon 8:6,7) i am microscopic, in U all things consist                                    (Colossians 1:17) i am finite, U are infinite                                                      (Revelation 22:13) before i was, U are                                                                      (John...